GLAZZA is born out of a group of friends with different backgrounds, thus offers an impressive amount of expertise. Our most distinctive common feature is that we love to look at the world through a particular lens: art. GET TO KNOW US!
---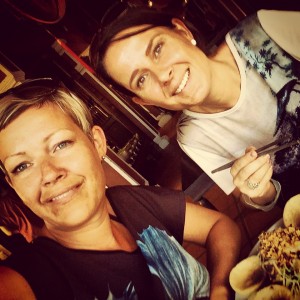 Michèle VANVLASSELAER, creative director and co-founder of GLAZZA. Michèle is an artist, fascinated by glass and natural light in architecture. She has lived and worked for more than 12 years in the Middle East, D.R. Congo and South East Asia, where she has absorbed very varied and multi-cultural inspirations. The fragility of glass, combined with the strength of new ideas, cultures and techniques, result in truly authentic and personal work. Invited by the A.M. Qattan Foundation, Michèle was during 6 months artist in residence in Gaza where she a.o. organised together with Nesma Naseem the Gazan Art Sessions. Michèle teaches at the academy of Merksem (Antwerp).  
Fréderique VANVLASSELAER is part of the creative brain of GLAZZA. As a ceramist, she loves the purity and honesty of clay as a working material. Clay turns to ceramic which turns to clay again in an endless cycle of birth and rebirth. And she never becomes dizzy, which can be surely helpful in this adventure.
---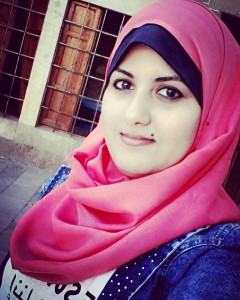 Nesma NASEEM AL-SALLAQ is a young architect-engineer living in Gaza and co-founder of GLAZZA. She sees her active participation in the projects of GLAZZA as a way to make a difference in people's everyday lives. This young woman represents within GLAZZA the many persons we know so well in Gaza who continue to be creative and resourceful, and defiantly refuse to be defined and determined by the circumstances they are obliged to live in and by.
---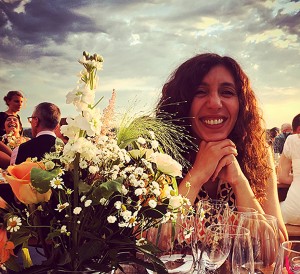 Najat KOUDIA is very knowledgeable about social issues and citizen participation. A former social worker, she is working now at the city of Brussels, where she is responsible for citizen participation in public affairs. A global citizen herself, Najat can easily and enthusiastically dismantle any pre-conceptions of reality of her interlocutor in a few minutes. It's also no public secret that she can sing like a nightingale! 
–
---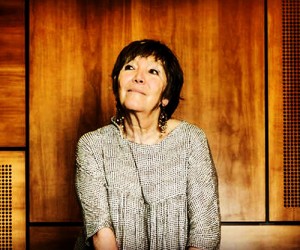 Simone SUSSKIND is a quintessential bridge-builder, with two main interests to which she devotes her (abundant, according to her friends) energy: peace in the Middle East and women's rights. Founder of Actions en Méditerranée, Co-founder and vice-president of the Music Fund, she is now a member of the Brussels Parliament. Simone is a true inspiration for the other members of the association for her battle for the "vivre ensemble", but not least for her musical skills, playing piano and accordion!
–
---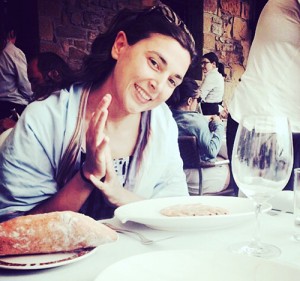 –María GONZALEZ MATA is the adopted Brussels Spaniard of GLAZZA. María is not an artist, nor a musician, but a creative generalist working in development cooperation. She has a passion for arts, nature, social justice and hummus. She has traveled for work and leisure in the Middle East and for the last twelve years, she has been living and working in Africa, and now resides in Latin-America.
–
---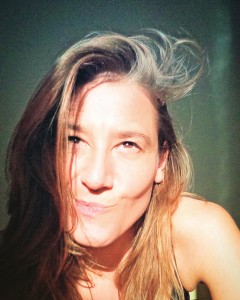 –
Charlotte De BRUYNE has lived in Israel and the Palestinian Territories for more than ten years and  worked for a diplomatic mission in Jerusalem. Charlotte is specialised in the complex issue of shared water governance as an essential element in furthering international cooperation between states. Now Charlotte is living and working from Turkey for the United-Nations. 
–
---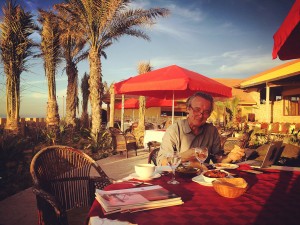 Dr. Lukas PAIRON loves music and is co-founder of GLAZZA. He is well acquainted with the art scene in Gaza, Kinshasa and Brussels. Lukas was for twenty years the director of the Ictus music ensemble and is founding director of the Simm-platform and also the founder of Music Fund which collaborates with music schools in conflict regions and developing countries through donations of music instruments. Lukas is the president of GLAZZA, and, he is also, as it stands now, the only man within the association!
---